Join me on another photography adventure to New Zealand in 2019 as we make our way through the beautiful north and south island. You'll be signing up for an exciting adventure where we slowly make our way through this amazing country and spend time absorbing the natural beauty that New Zealand has to offer.
WHY JOIN MY TRIP?
Small travel group for great experience and company

Custom itinerary and self-drive ensures we have a relaxed journey with ample time to explore each place

You'll be in experienced hands as I have previously stayed in NZ for a year and have returned many times since then
To book your seat, please email me at seanliew@gmail.com or call +6O12 333I 332 for registration instructions.
NOV 21 - DEC 4, 2018
No. of days: 14
Trip Fee: RM8288 (excluding KL-NZ flight ticket)
Group size: 7pax
Fees include: 2 Domestic flights in New Zealand, car rental, all accommodations and travel insurance.
Fees does not include:
Kuala Lumpur - New Zealand air ticket
All meals and personal activities not included in the itinerary such as paragliding, bungee jumping, glacier trekking etc and other personal expenses.
ITINERARY IN BRIEF
DAY 1: 21 NOV THURSDAY
We will meet up in Auckland today, check in to hotel for a good rest to start our journey tomorrow.
O/N AUCKLAND
DAY 2: 22 NOV FRIDAY
We'll head on to Matamata to visit the Hobbiton movie set, and experience life in the Shire. After that we'll drive to Rotorua for the night.
O/N ROTORUA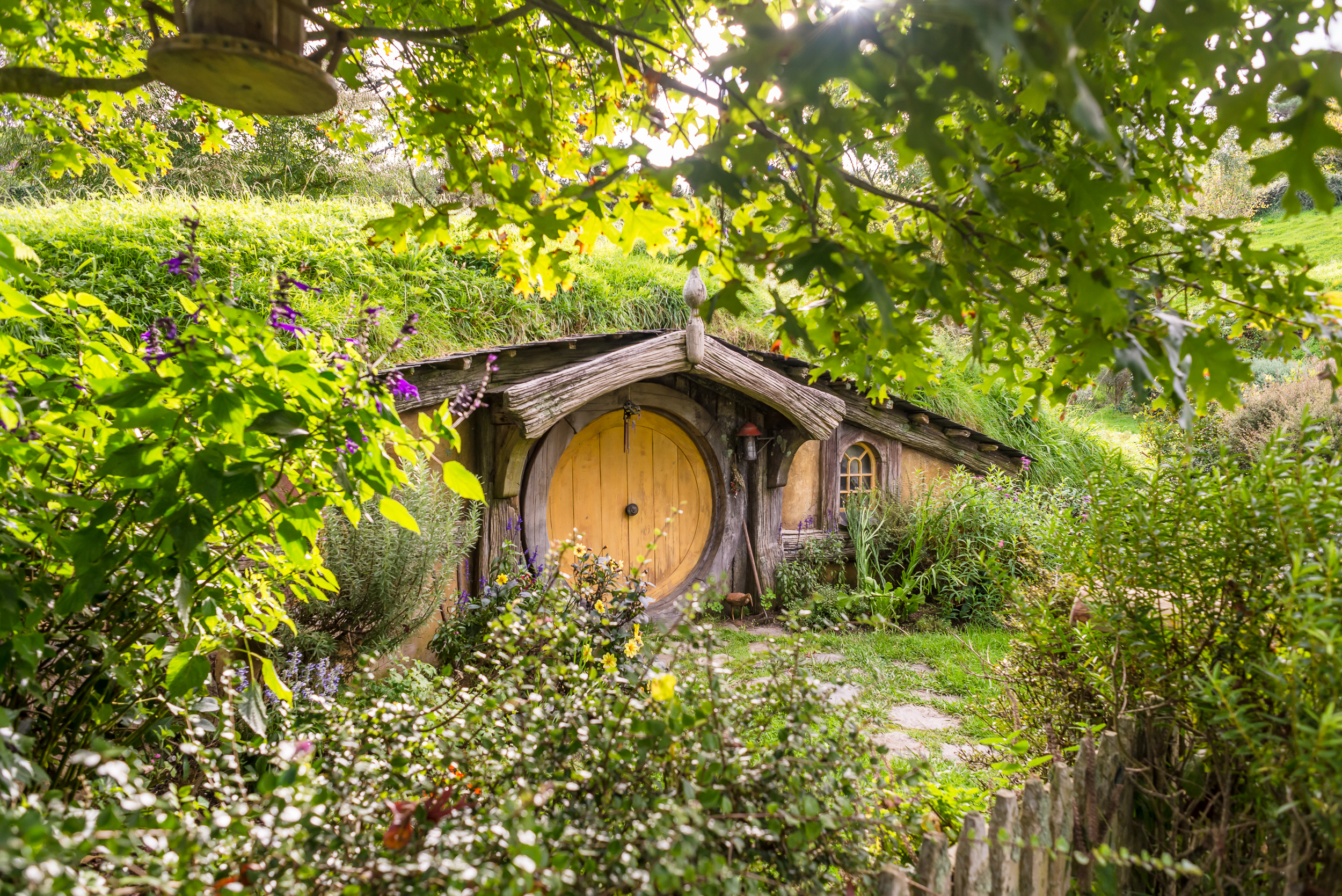 DAY 3: 23 NOV SATURDAY
We'll start early today by making our way to Tongariro to do a trek at the national park that'll take about 8 hours.
O/N TONGARIRO
DAY 4: 24 NOV SUNDAY
We'll drive towards the east now to discover a city that's less visited by the typical tourists, New Plymouth. This place has a special place in my heart as I spent a good part of 2004 staying here, working in a local college and took plenty of opportunities to enjoy its natural wonders, such as Mount Taranaki.
O/N NEW PLYMOUTH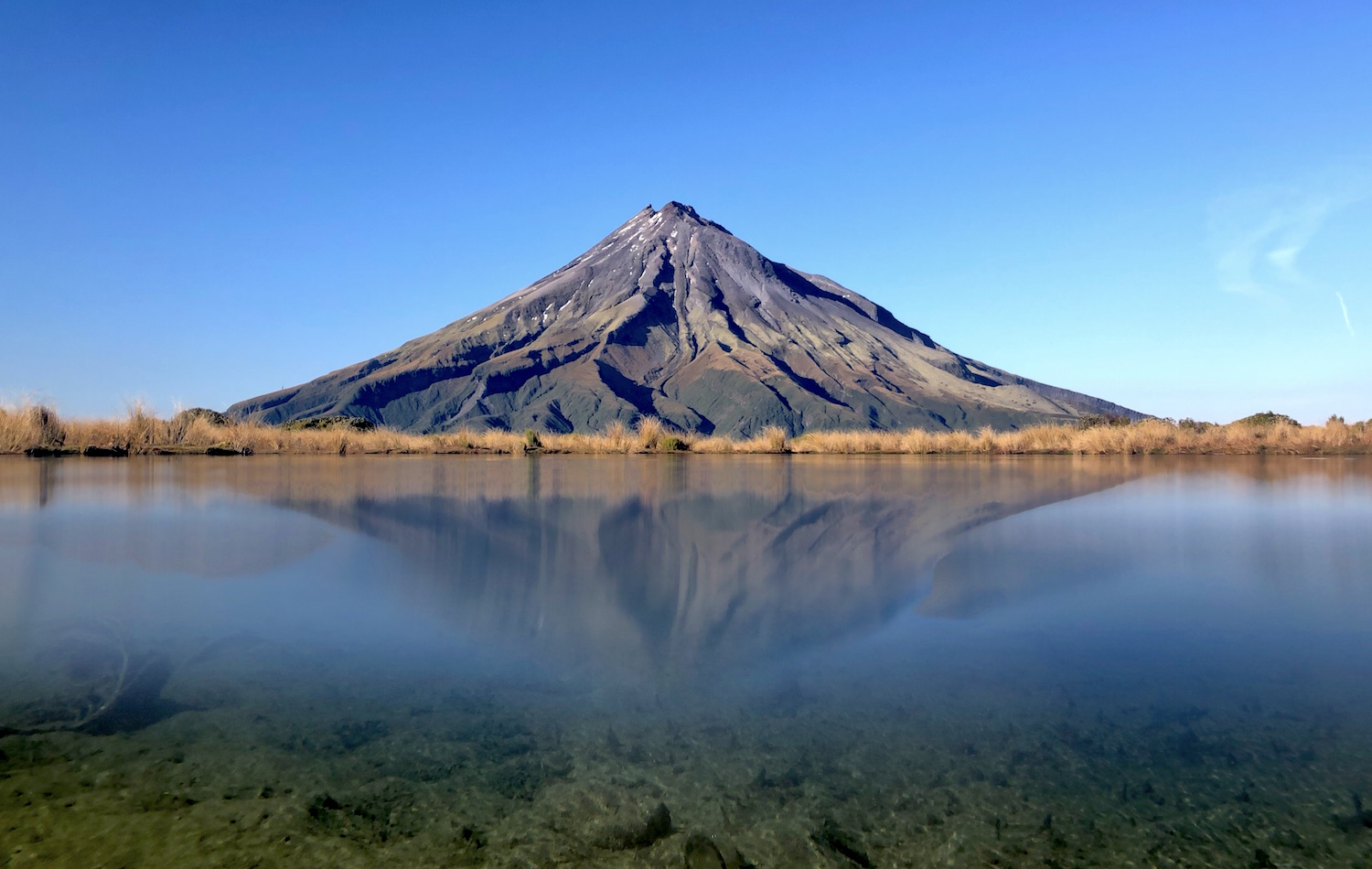 DAY 5: 25 NOV MONDAY
Today we make our way to trek up to a beautiful tarn overlooking the Taranaki mountain, for a glimpse of the perfect reflection of this mountain. This free standing volcano that looks like a miniature Mount Fuji of Japan is one of the most impressive natural landscapes of New Zealand.
O/N NEW PLYMOUTH
DAY 6: 26 NOV TUESDAY
We'll pack our bags and fly south to Christchurch and begin our next leg of the tour. We'll be making our way to the west coast to Franz Josef.
O/N FRAN JOSEF
DAY 7: 27 NOV WEDNESDAY
A day of relaxation in Franz Josef with options to do the glacier trek tour at own expense, or go for a easy 1.5 hour trek to the base of the glacier.
O/N FRANZ JOSEF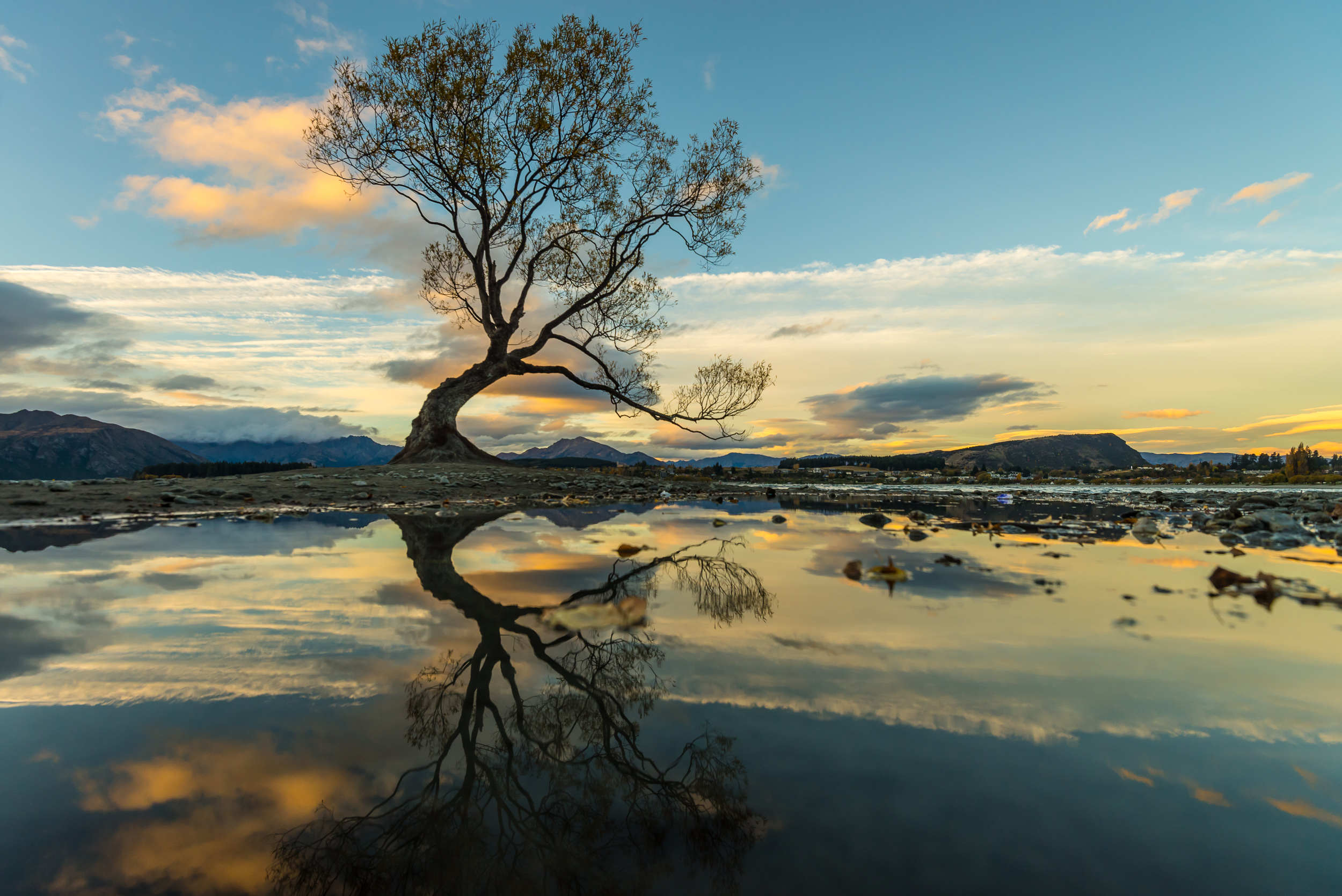 DAY 8: 28 NOV THURSDAY
As we drive down south towards Wanaka today, we'll make a stop at the majestic Lake Matheson where on a calm day the dark brown water creates a perfect reflection of Mount Cook in the distance. We will also have the opportunity to capture the famous Wanaka tree against the backdrop of stars if the weather permits.
O/N WANAKA
DAY 9: 29 NOVEMBER FRIDAY
We'll spend the morning by the lakeside before heading towards Cromwell, and then to Queenstown where all the excitement is. Home to ultimate adventure activities, there's something for everyone, from walks in great parks, to fantastic view up on Bob's Peak, to adrenaline inducing bungee jumping and skydiving.
O/N QUEENSTOWN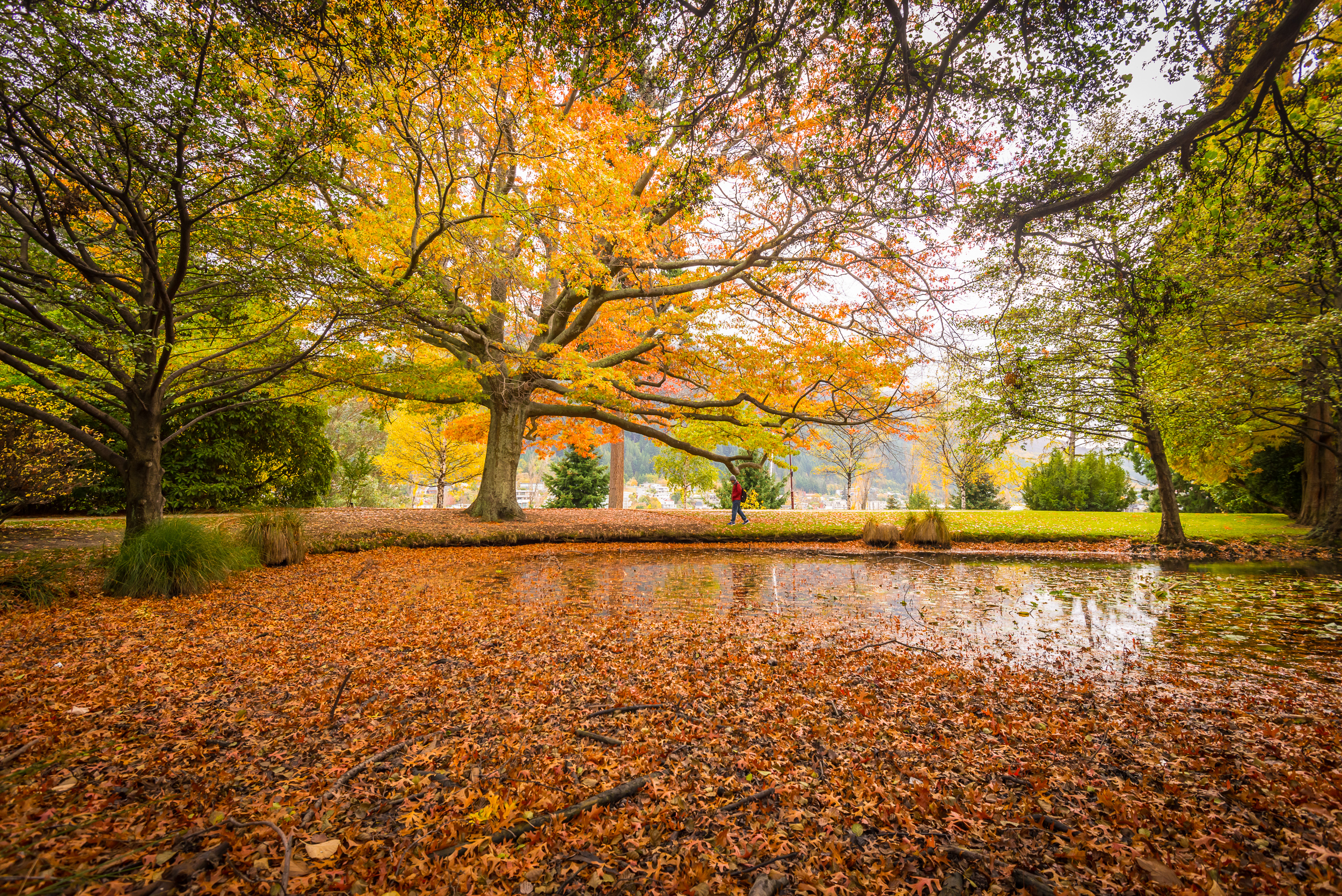 DAY 10: 30 NOVEMBER SATURDAY
We take a slow and scenic drive to nearby town of Glenorchy, a place where Lonely Planet describes as 'achingly beautiful'. A place where the movie Lord of the Rings were shot, this quaint town offers a great getaway from the hustle and bustle of Queenstown.
O/N QUEENSTOWN
DAY 11: 1 DECEMBER SUNDAY
We'll head north towards Mount Cook today and along the way, take in the grand view of the mountain along the Pukaki Lake. If we can make it early to the village where we'll be spending the night, we'll take a short walk on one of the many great treks around this area before settling for the day.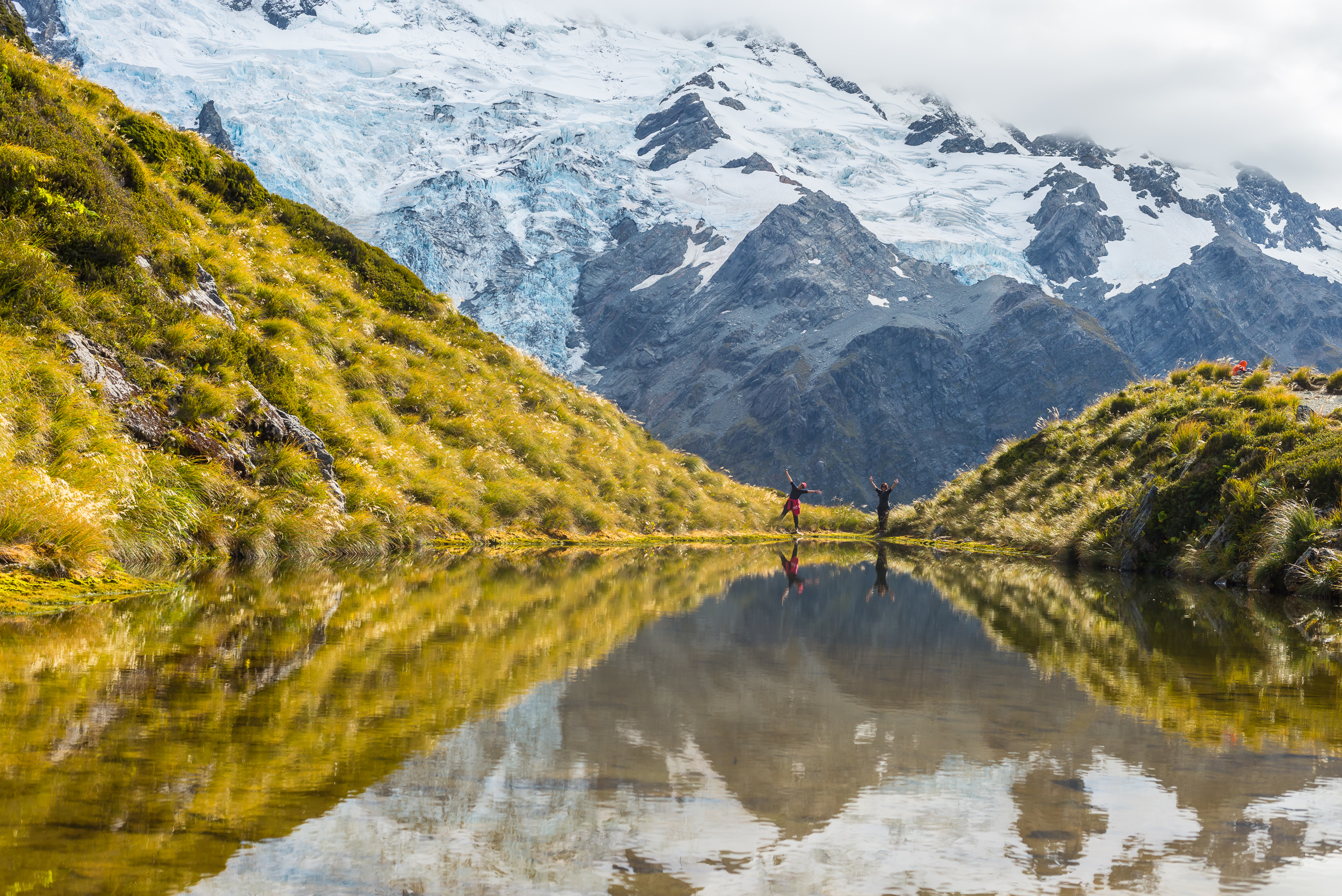 DAY 12: 2 DECEMBER MONDAY
We'll have an early morning start with Hooker Valley trek for a grand view of the glacier lake, before making our way to Lake Tekapo. Here, we'll take a nice stroll along the lake and enjoy the view of the Church of the Good Sheperd.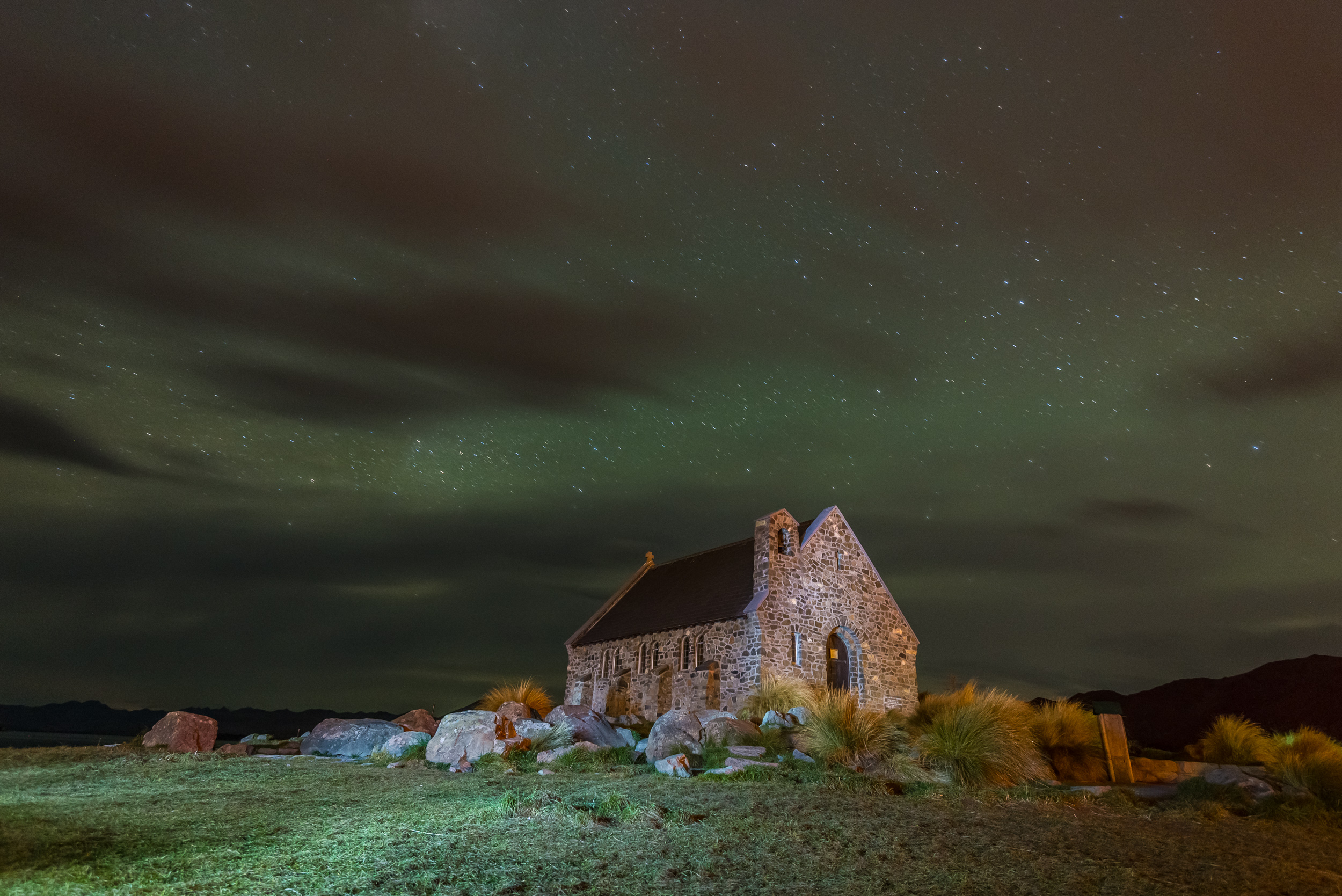 Church of the Good Sheperd
DAY 13: 3 DECEMBER TUESDAY
On our last leg of the journey, we'll make our way back to Christchurch, and take a flight back to Auckland. We'll do some last minute souvenir shopping and enjoy our last great dinner together in NZ.
DAY 14: 4 DECEMBER WEDNESDAY
Today we fly back to Kuala Lumpur full of memories (and photos) of New Zealand.